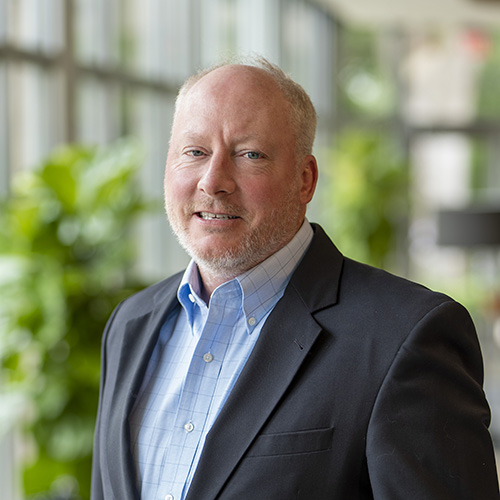 Expertise:
Parks, Trails & Recreation
Private & Institutional
View All People
Michael McGarvey, PLA, ASLA, LEED AP
Minneapolis, MN
Mike has 25 years of experience in all aspects of landscape architecture, planning, and urban design. He brings creative and innovative design solutions to park, trail, streetscape, and site projects that acknowledge the influence of operations and maintenance concerns. As a LEED accredited landscape architect, Mike ensures sustainability is incorporated into SRF projects.
Highlights of his recent urban design and trail projects include:
Metropolitan Council Green Line LRT Advanced Design, Twin Cities, Minnesota
Alternative Transportation Plan Update, Bloomington, Minnesota
Perham to Pelican Rapids Trail Master Plan, Otter Tail County, Minnesota
Lindau Lane Grade Separation Urban Design, Bloomington, Minnesota
Dakota Rail Trail Master Plans and Design, Three River Park District and Carver County, Minnesota
Park Place Boulevard Reconstruction and Streetscape, St. Louis Park, Minnesota
Excelsior Boulevard Streetscape, St. Louis Park, Minnesota
Mississippi River Regional Trail Planning/Design of Pine Bend Bluffs Scientific and Natural Area to 117th Street Segment, Dakota County, Minnesota
Midtown Greenway Planning and Design, Minneapolis, Minnesota
Mike has also contributed to many site design projects, including:
Three Rivers Park District Hyland Ski and Snowboard Area Chalet Reconstruction, Bloomington, Minnesota
Minnesota Army National Guard Field Maintenance Station, Arden Hills, Minnesota
MetrodomeNext Technical Evaluation, Minneapolis, Minnesota
Minnesota Landscape Arboretum Visitor Center, Chanhassen, Minnesota
St. Louis Park Fire Stations #1 and #2, St. Louis Park, Minnesota
Grand Forks Health & Wellness Center, Grand Forks, North Dakota